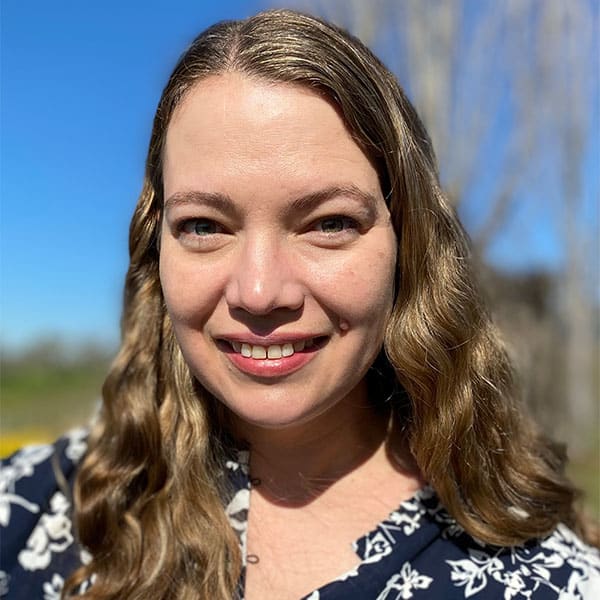 Dr. Knopf
Dr. Emily Knopf has been a veterinarian at Chuckanut Valley Veterinary Clinic since graduation from Washington State University College of Veterinary Medicine in 2001. Dr. Knopf was inspired to be a veterinarian at the early age of three. Previous to age three, she had entertained hopes of becoming a lion tamer. Ironically, those skills may have helped with some of the more reluctant feline patients. Her childhood passion for horses and an especially long-lived family cat named Mitten encouraged a career in veterinary medicine. 
After graduation from high school in her hometown of Everett, she attended Washington State University in Pullman. After two years in the Honors undergraduate program, she entered veterinary school. During veterinary school, she was active in many of the different clubs and even participated in her school's national academic competitions.
After graduation, Dr. Knopf sought a quality mixed animal practice at which to begin her career in veterinary medicine. Dr. Knopf found that type of practice at Chuckanut Valley Veterinary Clinic.
She enjoys the ability to work as a team with multiple doctors and the excellent, highly qualified staff as well as specialized equipment. Dr. Knopf particularly enjoys and specializes in internal medicine and feline medicine. She feels it is very important to create community awareness of animal health issues. To encourage students to pursue careers in veterinary medicine, she often volunteers to speak at schools and other events. She is also an adjunct professor at Bellingham Technical College teaching the next generation of veterinary technicians. She enjoys living in Skagit County and shares a home in the hillside neighborhood of Mount Vernon with her cats, Braun and Luna, and her yellow lab, Eva. Her passions include traveling, across the US, Western Europe, England, Ireland, and Scotland, hiking, gardening, and yoga.