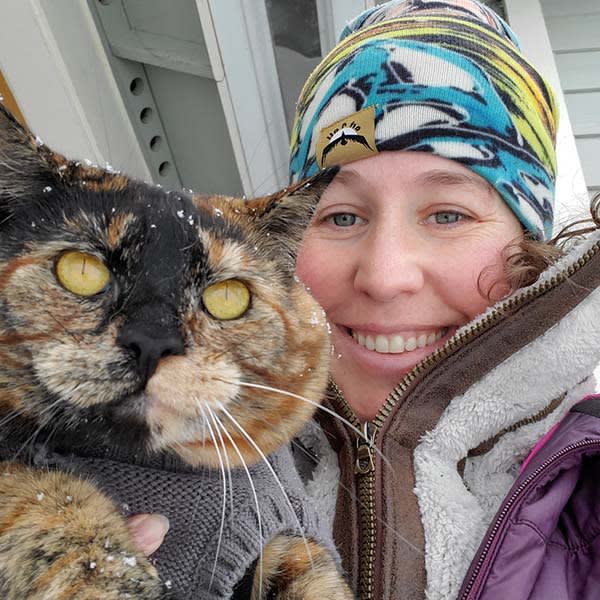 Dr. Noe
Dr. Laura Noe has been a member of the Chuckanut Feline Center team since 2017. Her special interests include surgery, dentistry, pain management, and hospice care. Dr. Noe grew up in Florida, but spent summers in the mountains of Oregon at a family cabin and always dreamed of settling down in the Pacific Northwest. 
Her passion for animals started at a young age as she greatly preferred stuffed animals to dolls and doted on her family cat and dog.  She was constantly finding animals to cuddle with at friends and neighbors houses.  As a young child, her ideal career was a "fuzzy animal specialist."
After graduating from the University of Maryland with her Bachelor of Science degree, she was able to move out west to attend vet school in Pullman. She graduated from Washington State University College of Veterinary Medicine in 2015 (go Cougs!).
Her home life is shared with her husband Mark and their pack of rescue kitties.  The cats enjoy their catio, activity wheel, mountains of cardboard boxes, and toys scattered throughout the house!  Dr. Noe enjoys adventuring in the PNW, including hiking, biking, and snowboarding.  She also enjoys tending to her vegetable and flower garden and has recently started making wheel-thrown pottery.  ​